Guns and Firearms Lawyer
in Riverside, California
Guns and Firearms Charges in California
If you are facing charges related to guns and firearms in California, you should consider hiring a skilled and experienced defense attorney in Riverside. The state has strict penalties for offenses such as illegal possession of firearms or ammunition, carrying a concealed weapon, brandishing a firearm, and transporting a firearm in a vehicle. Additionally, a gun enhancement can increase the penalties for other charges. Our firm specializes in defending individuals against these types of charges, including "wobblers," which can be charged as either misdemeanors or felonies.
A conviction for a felony weapons charge can result in a permanent criminal record, imprisonment, and limitations on housing and employment opportunities. Choosing the right legal representation can greatly impact the outcome of your case.
California Guns & Firearms Lawyers
Types of California Guns and Firearms Charges: 
Illegally possessing a firearm or ammunition as a convicted felon

Unlawfully displaying or waving a firearm

Carelessly discharging a weapon

Having a firearm on school property

Holding a firearm while under the influence of drugs

Carrying a hidden firearm without a proper license

Having an assault weapon in one's possession

Possessing a magazine capable of holding a large amount of ammunition

Not safely storing a firearm resulting in access by a child

Making unauthorized changes to a firearm

Being in possession of a firearm that is not registered

Using a firearm during the commission of specific criminal offenses.
If convicted of a misdemeanor firearms offense, an individual may face a maximum penalty of one year in a county jail as well as standard court costs and fines. Additionally, a period of probation lasting up to five years may also be imposed. In contrast, if the charge is filed as a felony, the maximum possible penalty could be a prison sentence in a state correctional facility.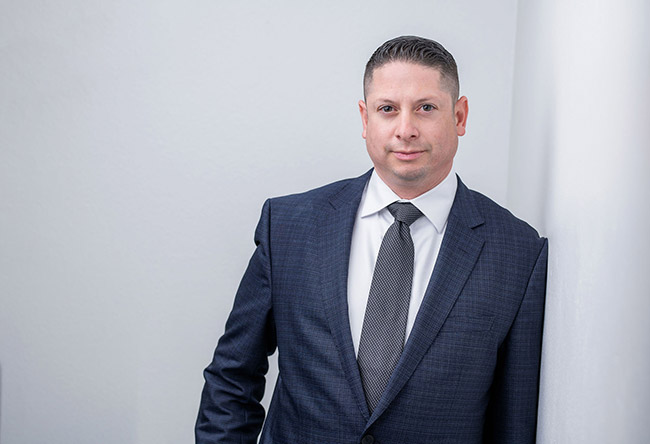 Meet Criminal Defence Lawyer
Victor Franco
Reasonable, Flat-Fees With Payment Plans Available
While processing these cases, Fontes Law Group, PC offers skilled legal services to clients across the United States and around the world.
We quote reasonable fees for our criminal law matters. They are accepted on a flat-fee basis, and payment plans are available. Our sophisticated, efficient, affordable, and client-centered services separate us from other firms as we help our clients achieve their goals.